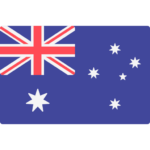 Do you need a German <-> English NAATI certified translator?
I offer certified translations required for
visa application
skills assessment
passport application
driver's licence application
legal proceedings in the family court
family history research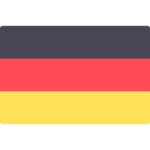 Benötigen Sie einen NAATI-zertifizierten Übersetzer für Deutsch <-> Englisch?
Ich erstelle zertifizierte Übersetzungen für
Visaanträge
Berufsanerkennungen
Passanträge
Führerscheinanträge
Verfahren vor dem Familiengericht
Ahnenforschung.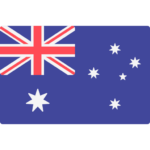 My name is Isabel von Prollius.
Being an experienced and NAATI-certified translator, I provide translations for clients in Australia as well as Germany, Austria and Switzerland.
I hold a teaching degree in English and Geography from Tübingen University in Germany and my qualification in Teaching German as a Foreign Language. In addition, I gained the NAATI certification which licences me as a professional translator.
My background in teaching at high schools and adult education in Germany and in Perth, including teaching at Edith Cowan University, has provided me with a solid foundation for translating qualifications for skills assessments and visa applications. I also run my own German language school here in Perth, German Language Classes WA.
I am a member of AUSIT, the Australian national association for the translating and interpreting profession. As I value professional development, I stay up to date with the latest industry innovations and NAATI requirements and attend the national AUSIT conferences every year. Being well connected with colleagues here in Australia and internationally, I am usually able to recommend another colleague to you if I cannot take on a job myself.
My love for languages extends to my family and my three sons have grown up bilingually, with the youngest also using Australian sign language (AUSLAN).
Get in Touch!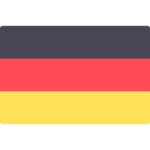 Mein Name ist Isabel von Prollius.
Als erfahrene und von NAATI (National Accreditation Authority for Translators and Interpreters) zertifizierte Übersetzerin biete ich Übersetzungsdienste für Kunden in Australien sowie Deutschland, Österreich und der Schweiz an.
An der Universität Tübingen habe ich Englisch und Geografie auf Lehramt mit der Zusatzqualifikation Deutsch als Fremdsprache studiert. Später habe ich in Perth die NAATI-Zertifizierung erworben, die mich zum Erstellen beglaubigter Übersetzungen befugt.
Durch meine Lehrtätigkeit an Gymnasien und High Schools sowie in der Erwachsenenbildung, unter anderem an der Edith Cowan University in Perth, verfüge ich über eine solide Grundlage für die Übersetzung von Qualifikationen für Berufsanerkennungen und Visaanträge. Auβerdem leite ich hier in Perth meine eigene deutsche Sprachschule German Language Classes WA.
Ich bin Mitglied bei AUSIT, dem australischen Übersetzer- und Dolmetscherverband. Da ich Wert auf berufliche Weiterbildung lege, halte ich mich hinsichtlich der neuesten Entwicklungen in der Branche und der NAATI-Anforderungen auf dem Laufenden und nehme jedes Jahr an den australienweiten AUSIT-Konferenzen teil. Durch meine gute Vernetzung mit Kollegen hier in Australien und im Ausland kann ich Ihnen in der Regel einen anderen Kollegen empfehlen, wenn ich einen Auftrag nicht selbst übernehmen kann.
Meine Leidenschaft für Sprachen habe ich an meine Familie weitergegeben. Meine drei Söhne wachsen bilingual auf, der jüngste benutzt zusätzlich die australische Gebärdensprache (AUSLAN).
Kontaktieren Sie mich!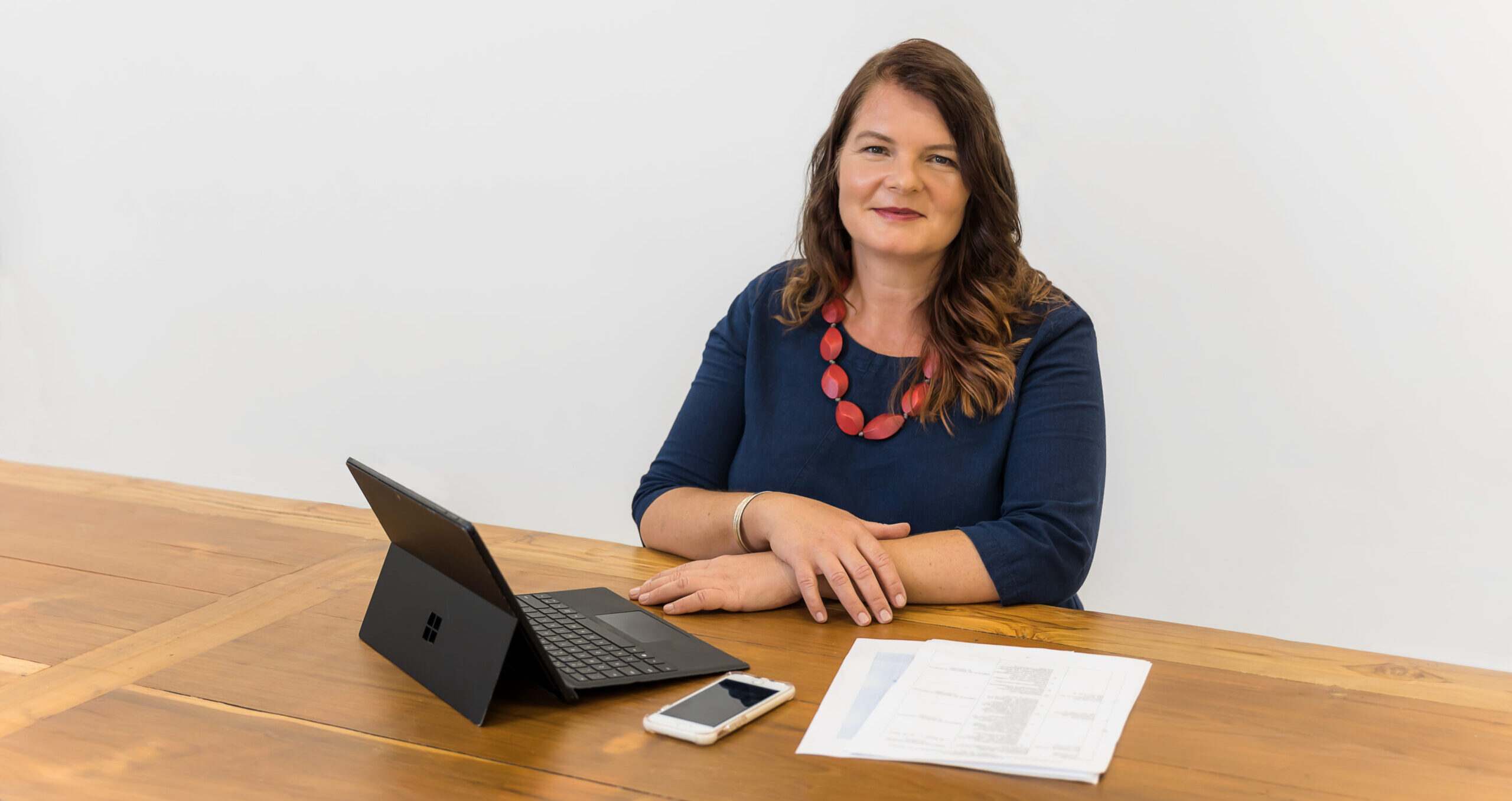 My Services / Mein Angebot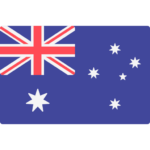 Professional translations bearing the NAATI certification stamp, German <-> English.
For skills assessments, visa applications and professional registrations:
Apprenticeship or trade certificates
University degrees
Academic transcripts
Other professional qualifications
Payslips and tax statements for skills assessments
Certificates of good conduct for AHPRA
Documents for registration with the TRBWA
For partner visas:
Personal documents (birth certificate, marriage certificate, divorce certificate)
Police clearances
Rental contracts, bank statements, utilities bills and other documents to prove the length of a relationship
For legal proceedings:
Divorces
Custody arrangements
Wills
For translations of other matters, such as:
Transferring your overseas driver's licence
Retaining your German passport when applying for dual citizenship (Beibehaltungsgenehmigung)
Birth certificate translation for your Australian passport
Recognition of paternity for Australian citizenship by descent
Change of name
Translations to be used by the German Consulate
Recognition of your Australian divorce in Germany, Austria or Switzerland
Probates and death certificate translations for inheritance matters
Historical personal documents or letters
Your documents will always be handled strictly confidentially.
Confidentiality is always assured.
My fees depend on the number of words, layout and technical difficulty.
For a no obligation quote, email your scanned documents to isabel@german-translations.com.au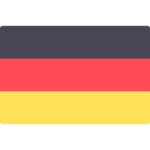 Offizielle deutsch <-> englische Übersetzungen, die den NAATI-Stempel tragen
Für Berufsanerkennungen, Visaanträge und Berufszulassungen:
Gesellenbriefe und Meisterbriefe
Universitätsabschlüsse
Leistungsübersichten über erbrachte Studienleistungen
Weitere berufliche Qualifikationen
Lohnzettel und Steuerbescheide für Berufsanerkennungen
Unbedenklichkeitsbescheinigungen für AHPRA (australische Regulierungsbehörde für Berufe im Gesundheitswesen)
Dokumente für die Registrierung von Lehrern bei entsprechenden Ämtern wie z. B. dem TRBWA in Westaustralien
Für die Beantragung des Partnervisums:
Personenstandsurkunden (Geburtsurkunde, Heiratsurkunde, Scheidungsurkunde)
Polizeiliches Führungszeugnis
Mietverträge, Kontoauszüge, Strom- und Wasserrechnungen sowie weitere Unterlagen zum Nachweis des zeitlichen Bestehens der Partnerschaft
Für Rechtsverfahren:
Scheidungen
Sorgerechtsregelungen
Testamente
Sonstiges:
Führerschein-Übersetzungen zur Beantragung des australischen Führerscheins
Beibehaltungsgenehmigung
Übersetzung von Geburtsurkunden für australische Passanträge
Vaterschaftsanerkennung für Anträge auf australische Staatsbürgerschaft durch Abstammung
Namensänderung
Übersetzungen zur Vorlage beim deutschen Konsulat
Anerkennung von australischen Scheidungen in Deutschland, Österreich oder der Schweiz
Erbscheine und Sterbeurkunden für Erbangelegenheiten
Historische Personenstandsurkunden und Briefe
Die Vertraulichkeit Ihrer Unterlagen ist immer gewährleistet.
Mein Honorar richtet sich nach der Anzahl der Wörter, dem Layout und dem technischen Schwierigkeitsgrad.
Bitte mailen Sie Scans Ihrer Unterlagen an isabel@german-translations.com.au, um einen unverbindlichen Kostenvoranschlag zu erhalten.